Welcome To BeaverCreek Armory
*Due to increased activity, and specials we are having for members, we will not be honoring Groupon or Living Social vouchers Father's Day Weekend.*
Thank You - BeaverCreek Staff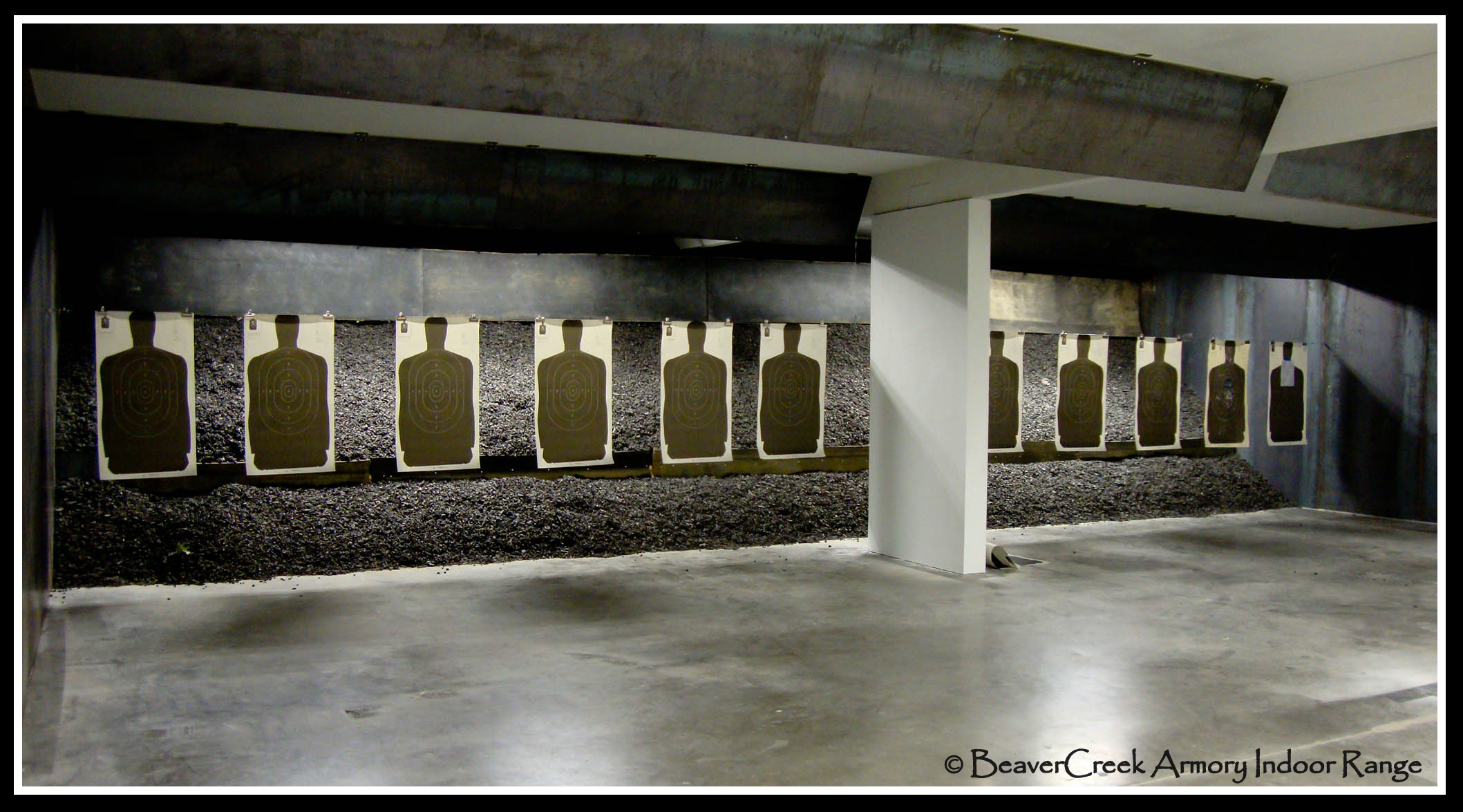 Father's Day Machine Gun Special!

It is that time of the year again. From now until Father's Day, you can buy a certificate for dad, grandpa, uncle, brother, friend or even yourself! Buy a certificate to use anytime! Full auto rentals are usually $75 for the gun, in addition to the ammunition. With these packages the gun rental is only $10 with 100 rounds of ammo! It is a $65 savings.
__________________________
Packages are:
Thompson .45 Full Auto Rental + 100 Rounds of Ammo: $58!
___________________________________

Colt SMG Full Auto Supressed or Unsupressed
+ 100 Rounds of ammo: $42!
__________________________

If you are wanting to bring in dad or come in and shoot on Father's Day weekend, you MUST call and make an appointment. We only have so many slots available, so call ASAP to buy and book your appointment if you are wanting to shoot on Father's Day weekend. Otherwise you can utilize your certificate anytime. 

**Please note that the package does not include the lane fee or the target.**
_________________________________
Come visit our retail store and indoor pistol range.
We sell firearms, accessories,
ammunition and related products.

Choose a gun, from our great selection of rentals, to try on the range; from
.22 caliber to .45 ACP or bring your own firearms, from .22 caliber to 44 Mag. No shotguns allowed.
We offer gun smithing services, repairs, cleaning, threading and machining.
Our certified instructors provide professional training classes: Basic Pistol to intermediate defense level, Women's Basic Shooting, Women's Defense class,
(taught by our certified Woman instructor) and Youth Firearm Safety Class.
All classes are held in our on-site classrooms.
We offer Concealed carry classes, both Oregon and Utah certifications; finger prints and photos are done here, for the Utah certifications.
As a Dillon Reloading dealer, we sell equipment and components. Call for availability.
Looking for a little nostalgia--- Rent a Thompson, .45 caliber fully automatic machine gun, or an MP 40- fully automatic, 9mm machine gun ! 
or a Colt, 9mm fully automatic firearm—all available to shoot on the range !
Already have your Concealed carry permit?  Need a place to practice and build your skill level? – Come try our indoor range –

We offer gift certificates for all occasions. Have a birthday, bachelor or bachelorette party? Have it here!

______________________________________________________
Store Hours
Monday: CLOSED
Tuesday: 10AM-6PM
Wednesday thru Friday: 10AM to 7PM
Saturday: 10AM to 6PM
Sunday: 1-6 PM